Fall Maine Elopement | New England Adventure Elopement Photographer
After our zoom call, I immediately felt connected to Gabi and Mitch and KNEW we would become forever bonded.
Being their engagement and elopement photographer has been so humbling for me because of their PALPABLE love for one another, their family, and also just being kind to others. As advocates, and just generally wholesome humans, their vesper hill fall elopement was that of a dream realized. Seeing two people who SEE their partner and celebrate them is something we can all draw inspiration from. Enjoy this Vesper Hill Children's Chapel Fall elopement and the story of these two 🙂
Gabi and Mitch
I feel their love story deserves a book. I cannot tell their story justice, but rather I tried to capture it the best I could. What I CAN say is their love story is so adorable even the most jaded human would root for them. They came together by chance (Mitch's favorite Venezuelan restaurant in Boston is how they crossed paths), and distance tested them. Mitch spent a few months in Botswana for his doctor career (same here, Mitch), and shortly upon returning these two decided on forever…with a diamond from Botswana with a VERY intimate, personal story attached. I mean everything about these two is so modestly precious. Due to their cuteness, I will be showing their engagement session to start.
Their engagement.
Just feast your eyes is all I have to say. Just look at these two. We played on top of a little mountain near my place in southern New Hampshire, took a dip in a lake, and became true friends. Two minutes after we finished, the rain came. It was supposed to come down on us the whole time, but Nature held out for these two probably because they are divine angels.
As a New England adventure elopement photographer, I am passionate about so much more than photography. I want to truly get to know these people, usually through a nature engagement session, and from there I feel I can best serve them in telling (the essence of) their story through still images. These two were down for the FULL adventure, and I feel this "yes" is partially what drew us so close. This is why I include engagement sessions in my packages…it brings us (and you two) closer, but it's also a blast and provides memories in and of itself.
Now: for their fall, coastal Maine elopement.
Gabi and Mitch basically had my personal dream elopement. They rented a stunning coastal home for the week where just them and their family had a mini vacation together. They ate, laughed, took in the seacoast of Camden Maine area, and celebrated one another. Not all of Gabi's family was able to travel from Venezuela during the pandemic, so those who were with her were squeezed, hugged, and danced with extra hard 🙂 (you will see miss Gabi spreading her sunshine onto her family on the dance floor especially at the end).
Their Vesper Hill Children's Chapel Fall Elopement Day:
getting ready – I believe in the power of these images so strongly! I think they capture the emotions of the anticipation, excitement, and moments of "frazzle" that are authentic to the human elopement experience. Gabi and Mitch got ready in separate parts of the house with the help of their fam.
ceremony– Vesper Hill Children's Chapel in Rockport Maine is basically a mini chapel in an oasis of flowers, overlooking the water. They each said their vows in both English and Spanish while those who could not attend watched over zoom.
reception– yet another botanical garden oasis, with a private catering service, starlight, an intimate dinner, and of course dancing.
I love you both dearly. I am so happy you are now New Hampshirites, and I can't wait to hike with you and Babel soon 🙂 ALL my freaking love and congratulations to you. You make this world a more hopeful, love-filled, earth, and I thank you.
Vesper Hill Children's Chapel Fall Elopement: Mini Gallery Below.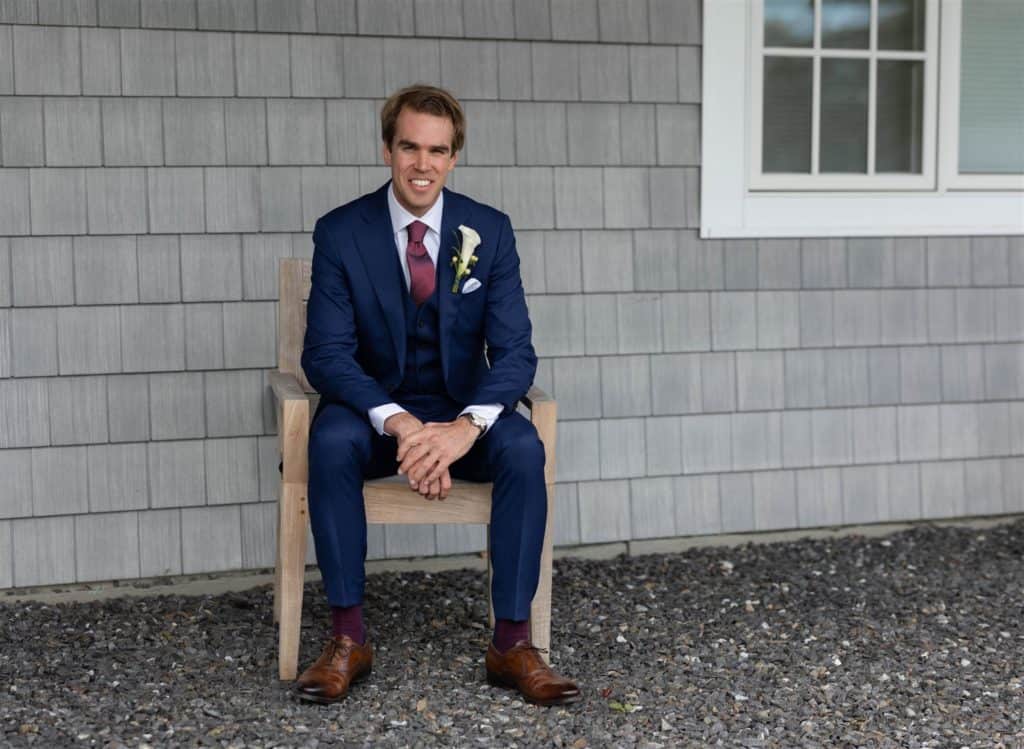 Enjoy their slideshow below. These come with every elopement and stop me in my tracks every time I rewatch (at least a dozen times per elopement…)
This slideshow is LARGE, so click here to view the magic 🙂
Vendor team:
Elopement Photography: me! Kayla, owner of Babel Photos
Ring: Brilliant Earth
Catering: 2gether We Cook
Beauty: Kalaa Does Hair
Cake: Salty & Sweet, Latin Food
Love you both, Gabi and Mitch 🙂
With Gratitude,
Kayla | Babel Photos